A dazzling collection of glassware, dinnerware and flatware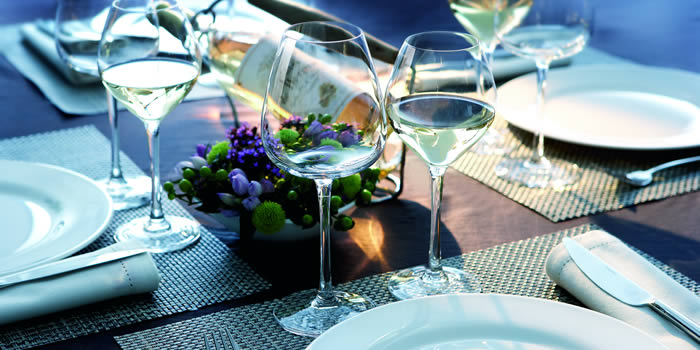 ARC international is one of the world's leading makers of tableware and kitchen essentials. Innovation plays a massive part in today's top quality products for hotels, restaurant and licensed trade; specially coated glass that withstands knocks, laser etched interior logos that add fizz to fizzy drinks or specially treated surfaces to beautiful cutlery that retain their sparkle for longer.
Flatware design moves with the times: innovative ways of presenting the canapés and titbits in a style so contemporary that each piece is a work of art in its own right.
Adding a corporate logo to glassware, flatware, cutlery and serviceware is all part of the service.
Innovation
Glassware:
Edge Plus – Technology for a more comfortable rim and adding 50% more durability
Effervescence Plus – Glass technology that releases bubbles to entice the palate
Diamax – Lead free glass technology giving cut glass more clarity and glitter
Performance Nucleation – Laser cutting technology that stimulates the fizz in aerated or carbonated beverages
Head-on-it – A clever way to maintain a good head on a lager, for example

Flatware:
Opal – Reinforced dinnerware that is 0% porous
Zenix – Special material to strengthen elegant dinnerware
Slide Control – An invisible silicone foot for stability and preventing slipping
Cutlery:
High quality stainless steel – Extra toughened steel that comes with a ten-year guarantee
Arcos quality – Professional kitchen cutlery with a heritage that goes back to 1745

Brands
See the full ranges of brands and products by clicking on the logos above
With such a great range of products, we suggest you call us so we can discuss your needs and look at prices, please call 020 7199 8210 or email info@a3solutions.co.uk